So many things, so little updating.  Well, the national release of "I Was Just Comforting Her" is nigh.  Yes, on Wed. Feb. 4 at 5:57 AM this baby is going to be available.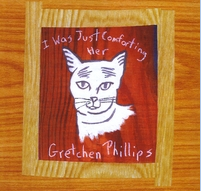 So, go to iTunes or The Connextion or CD Baby or an actual record store and check it out.  I make every copy right here at the dining room table.  It's a lot of work.  But that's the sort of package I like to buy, so that's the sort that I make.
Also, at 5:57 AM on Wed. Feb. 4 I will be debuting my new YouTube channel starring a lot of great videos.  Stuff from the olden days like Meat Joy and the like.  Plus a few new videos of songs off the new album that my friends made.  Hey, let me know if you want to make a video of one of the songs, because my dream is to have one for each of them like Sonic Youth did for their "Goo" album.  That was great.