The Gretchen Phillips Ministries – Seitan is Real
Recorded live and layered in Austin, TX 2001-2002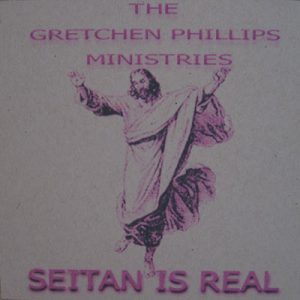 Upon the demise of Lord Douglas Phillips I found myself shifting gears and creating an acoustic country/gospel band with two of my beloved bandmates from The Gretchen Phillips Experience:Andy Loomis and Jo Walston. We were joined by Shaan Shirazion pedal steel and I tell you what, we had a great time singing a lot of Louvin Brothers classics. This CD combines home recordings with selections from a live radio show. Here's an album someone's grandmother could love, and indeed some do.